Kia ora katou, welcome to #5 Olympus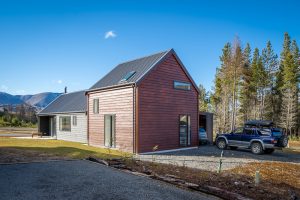 Explore Canterbury's iconic high country from the comfort of No. 5 Olympus Terrace, our modern and warm home, architecturally designed to maximise the sun, the space and the views. With accommodation for up to 10, this is a perfect base for two families or a group of friends.
As popular in summer as it is in winter, Castle Hill Village is a family friendly base for exploring seven ski areas, biking and walking tracks, crystal clear lakes and braided rivers, spectacular limestone rock, golden tussock and beech forest.
Castle Hill Village is an attractive cluster of alpine houses just over an hour's drive from Christchurch on SH73, and sits at an altitude of around 700 metres.